Operation Kanshi
[12] Operation Kanshi - Trailer & Upcoming Showcase!
---
We now have a trailer! Music by Marwan Ramen & Gamelan Sang Bagaskara.
Operation Kanshi will be at the upcoming NYU Game Center Showcase on Thursday, May 23. If you are in New York City, you can RSVP here!

Yesterday, Amanda & I presented our project!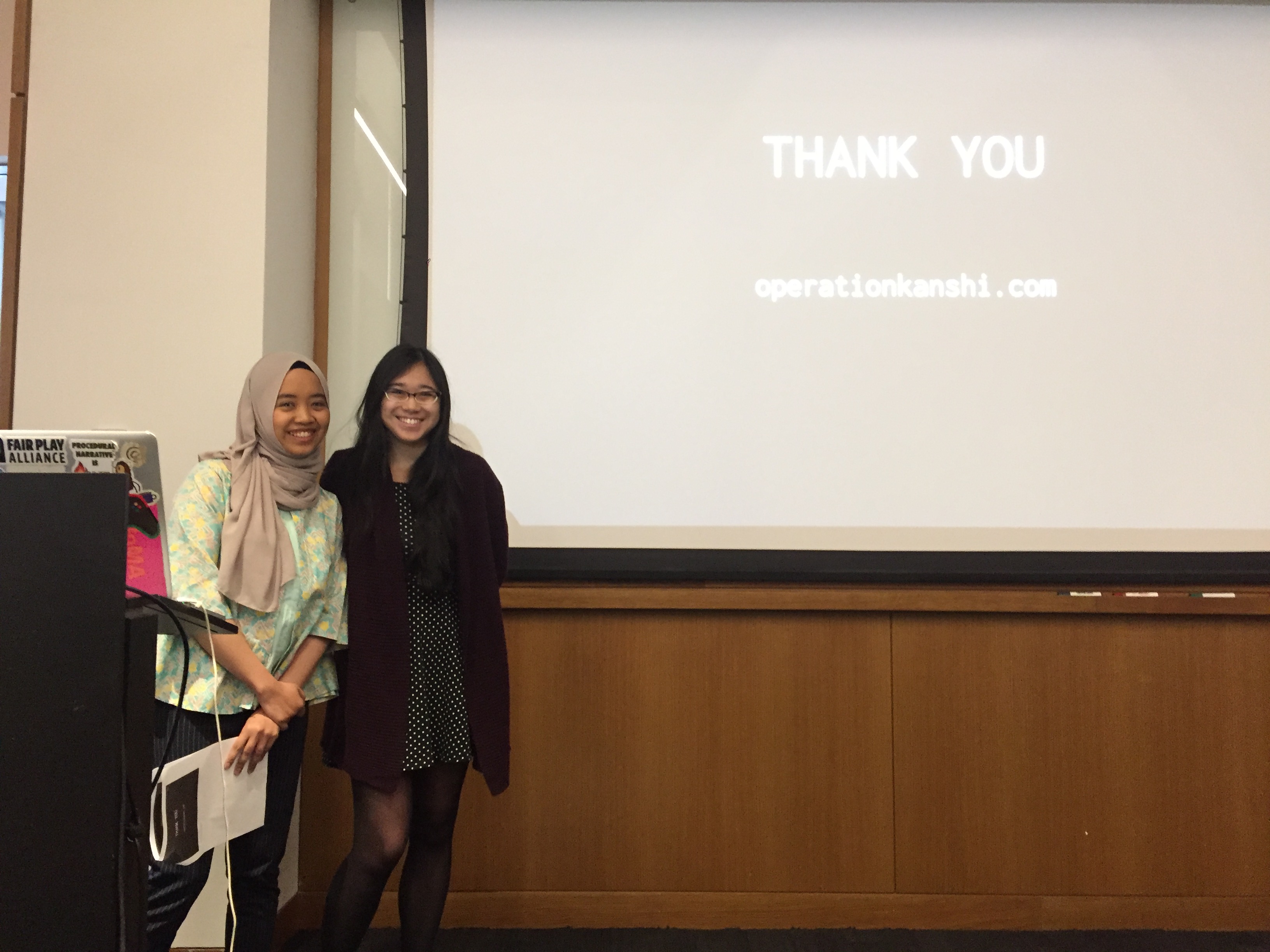 This upcoming week we are focused on preparing for the showcase, making promotional materials, looking into how we'll set up our space. There will be 60+ games there that evening! I'm on the showcase committee this year, and I know how amazing the projects will be! RSVP!

If you encounter any bugs that makes our game unplayable, please reach out to us at operationkanshi [at] gmail [dot] com.